Witch and Wizard by James Patterson and Gabrielle Charbonnet
6:02 PM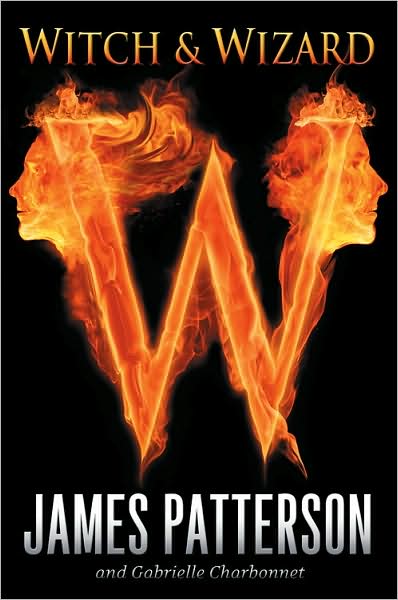 Title:
Witch and Wizard
Author:
James Patterson and Gabrielle Charbonnet
Publisher:
Little, Brown Books
Release:
December 4, 2009
Rating:
4/5
Pages:
302
Series:
Witch and Wizard Series
Synopsis:
The world is changing: the government has seized control of every aspect of society, and now, kids are disappearing. For 15-year-old Wisty and her older brother Whit, life turns upside down when they are torn from their parents one night and slammed into a secret prison for no reason they can comprehend. The New Order, as it is known, is clearly trying to suppress Life, Liberty, and the Pursuit of Being a Normal Teenager. But while trapped in this totalitarian nightmare, Wisty and Whit discover they have incredible powers they'd never dreamed of. Can this newly minted witch and wizard master their skills in time to save themselves, their parents--and maybe the world?
Review:
Why'd I get this book? Because I liked the cover and it was 30% off of course! But all that aside, I had actually seen an ad for this book several months before it's release and thought it looked good. But I soon forgot about it. It wasn't til I saw my friend reading it that I remembered it. I then and there decided that this book would be one that I would read eventually. So another several months later, I found it on sale, read it in a day and liked quite a bit.
The cover on this book was cool. I liked how the first letter of the title was featured as well as one of the powers of the children. What I think is so cool but didn't notice but is now plain as day to me is the faces in the 'W'. I can't believe I missed those! I actually only noticed them an hour after I bought it but still! How obvious are those faces in the flames? That's just oh so smart me I guess.
The writing in this book was pretty good. I loved the setting as well. The one thing that set me off a bit was the ending. Now, I didn't get it but you might. I just didn't really get what happened there at all. And the prologue never happened in the book. I just didn't understand that at all. but all that aside, I loved the adventurous side of this book and the way the characters were portrayed. It was an enjoyable read for the summer or anytime really.
Overall the good far outweighed the confusing ending and earned this book a
4/5
in my opinion.